In honor of Black History Month, we're spotlighting some of the black designers past and present whose work has made an impact in the industry.⁠⁠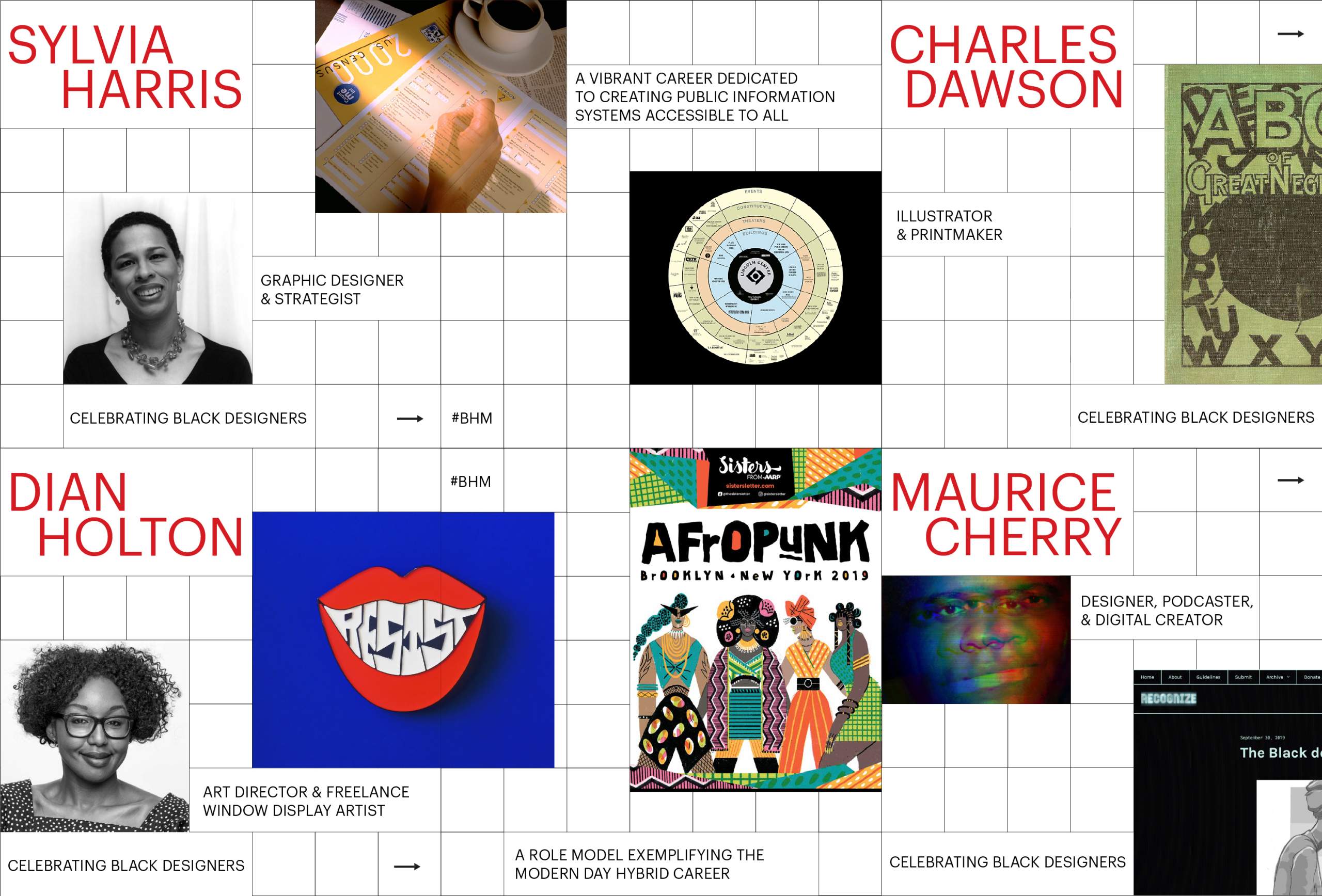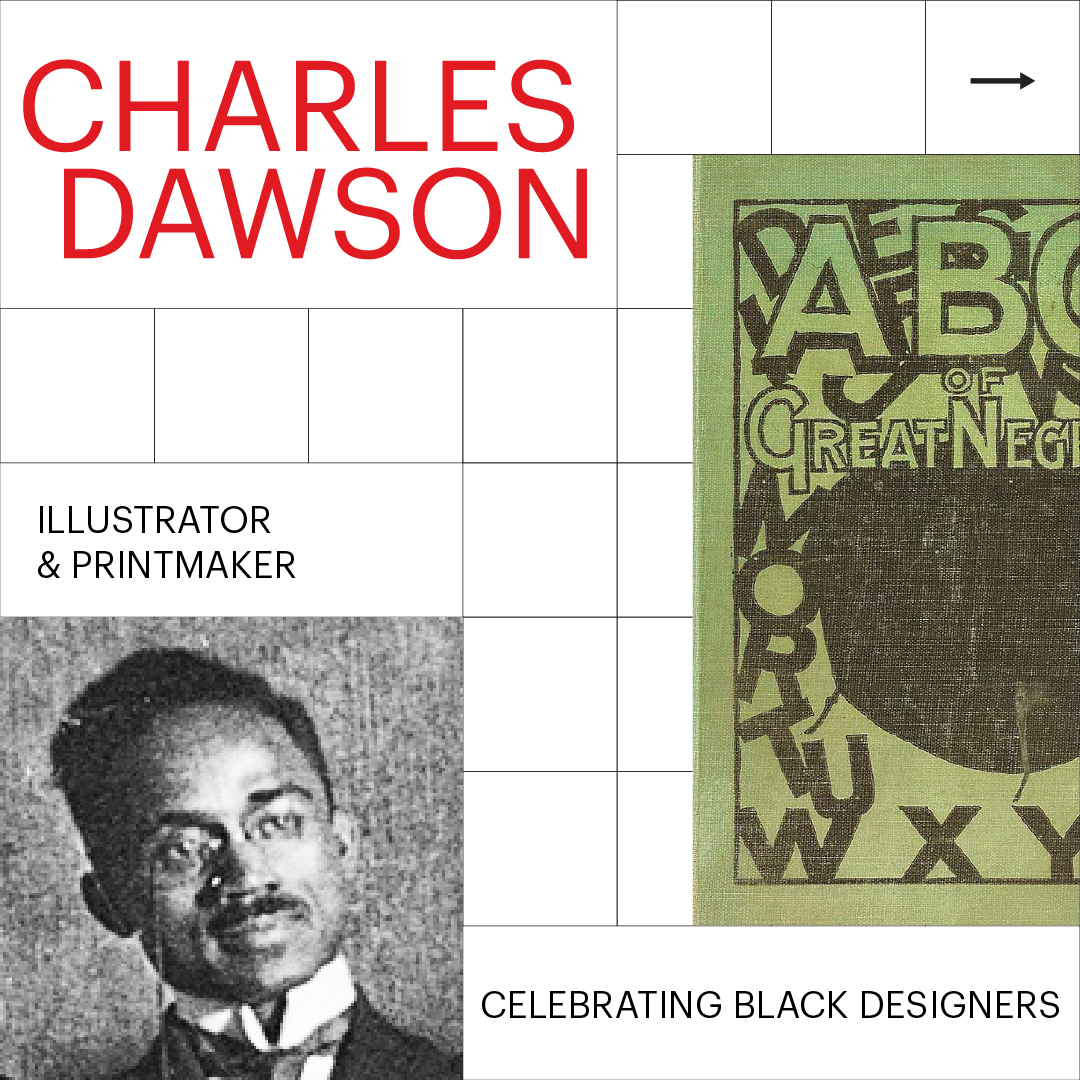 CHARLES DAWSON
Born in Brunswick, GA in 1889, Charles Clarence Dawson was a painter, printmaker and illustrator. After two years studying at the Tuskegee Institute, Dawson relocated to New York and in 1907 became the first African American admitted to Manhattan's prestigious Art Students League. There, Dawson was subjected to racial hostility, and after two years of hard work and saving he achieved his dream of attending the Art Institute of Chicago.⁠⁠
⁠⁠
Shortly following his graduation in 1917, Dawson was enlisted into the segregated armed forces to fight overseas in World War I. After serving in the 36th Regiment of the 92nd Infantry Division, Dawson returned to Chicago and worked as a fine artist and commercial illustrator for a wide range of clients. An integral figure in the New Negro Movement of the 1920s, Dawson's works were included in Chicago's Negro in Art Week Exhibition, which he helped organize.⁠⁠
⁠⁠
Today, Dawson's works are exhibited at New York's Metropolitan Museum of Art and Chicago's DuSable Museum of African American History.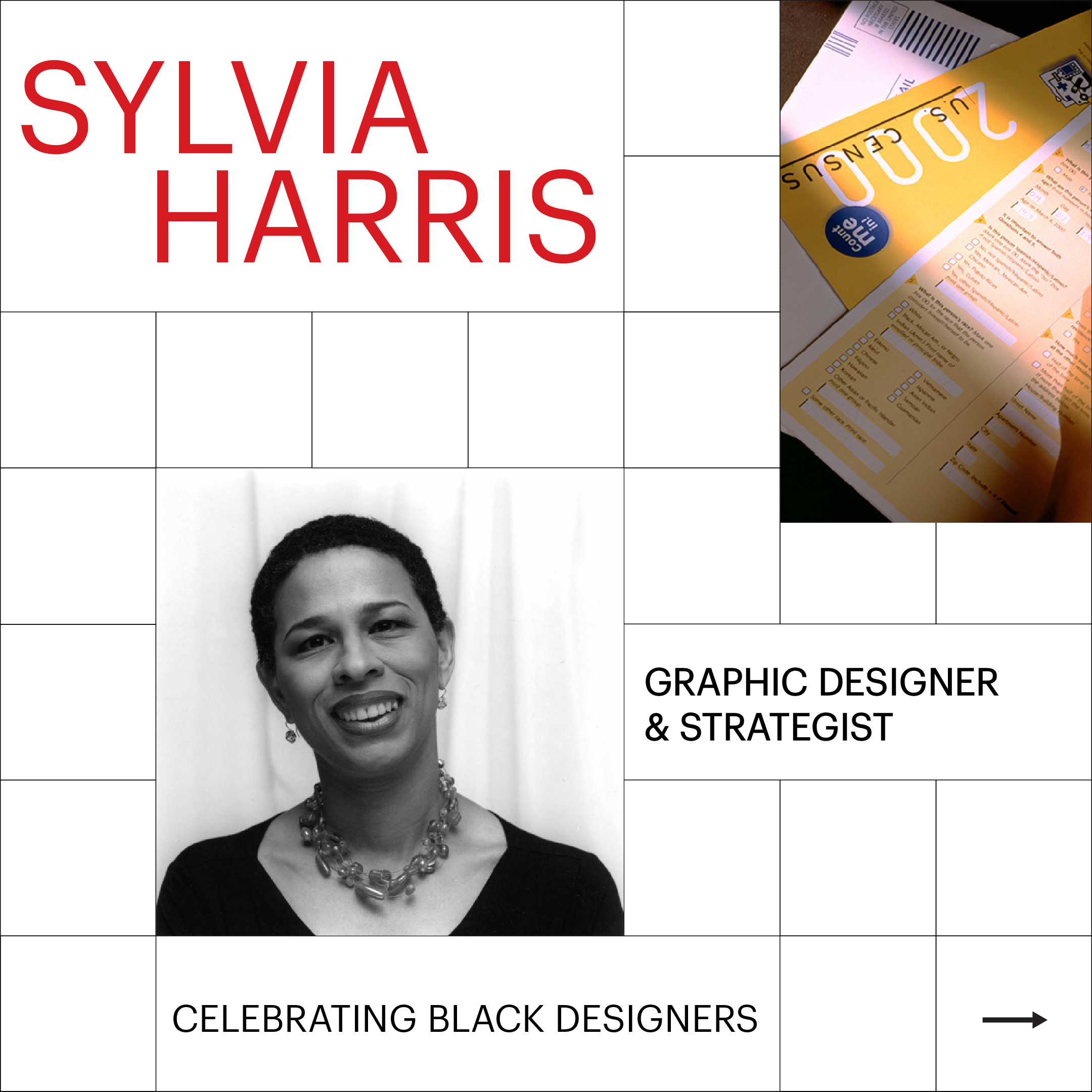 SYLVIA HARRIS
A visionary, advocate and strategist, Sylvia Harris spent her career democratizing design for the public good.⁠⁠
⁠
Coming of age during desegregation in the 1960's South, Harris witnessed how social systems impacted people's lives. As a student at Virginia Commonwealth University, Harris cultivated an interest in design and graduated with a BFA in communication art and design. After graduating, she moved to Boston and worked on environmental graphics at Architects Collaborative, which further piqued Harris' interest in graphic design. She went on to study at Yale University, where she earned an MFA in graphic design.⁠⁠
⁠⁠
With David Gibson and Juanita Dugdale, Harris cofounded New York-based design practice Two Twelve Associates, which focused on demystifying public information systems to make them more accessible to the everyday consumer. ⁠⁠
⁠⁠
Her work for Citibank set the standard for automated customer service in banking, and as creative director for the 2000 Census project, Harris implemented a design that would elicit more participation from underrepresented communities.⁠⁠
⁠⁠
Later, Harris established her own firm to focus on design planning and strategy. Sylvia Harris LLC's clients included some of America's largest universities, civic agencies and hospitals, and she helped each solve complex problems through human-driven design.⁠⁠
⁠⁠
Sylvia Harris LLC was later renamed Citizen Research and Design, a name reflecting the firm's focus on design driven through public research. In 2011, she cofounded the Public Policy Lab, a nonprofit focused on "more effective delivery of public services to the American People."⁠⁠
⁠⁠
Harris passed unexpectedly on July 24, 2011 and in 2014 she was the recipient of the American Institute of Graphic Arts Medal.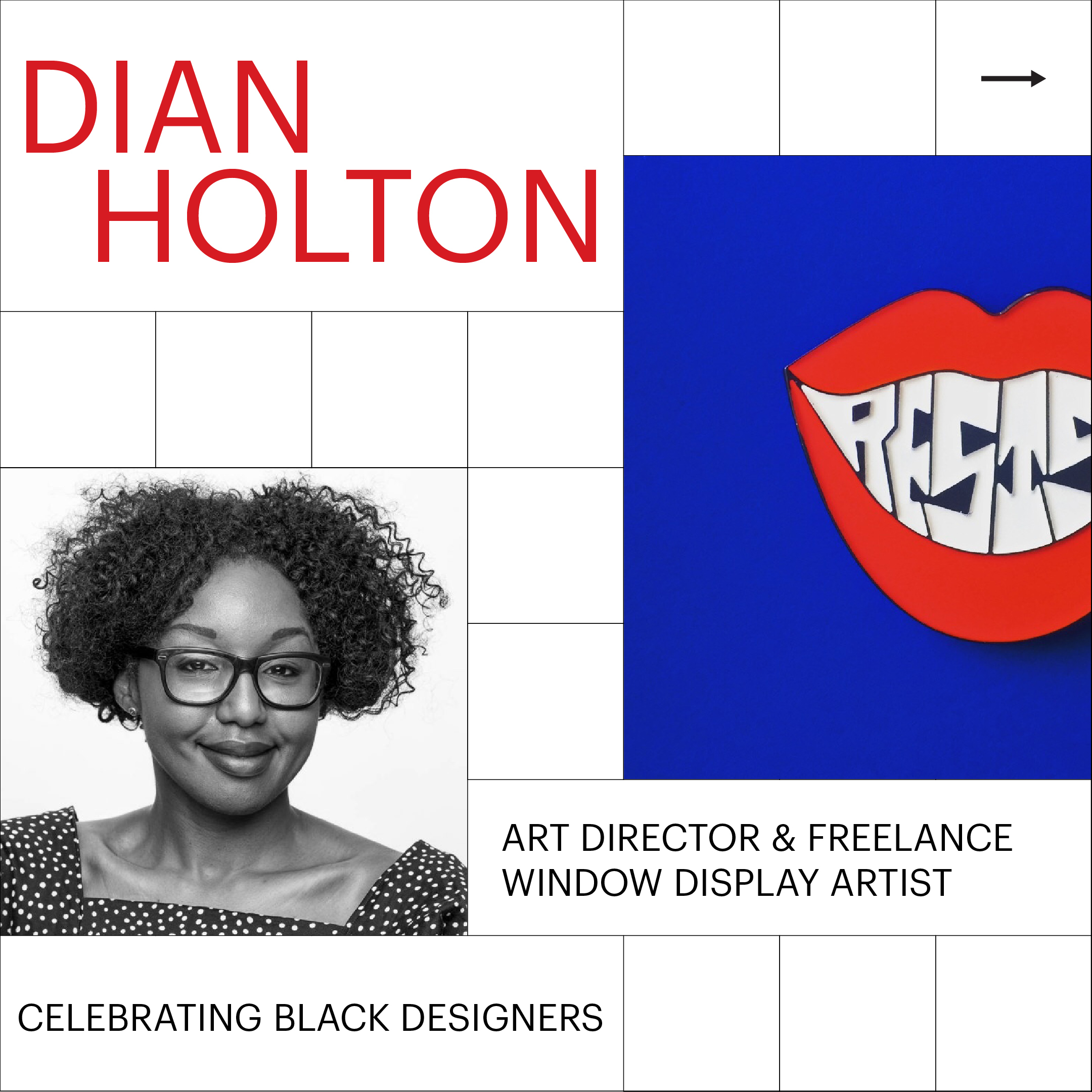 DIAN HOLTON
Dian was born into a military family in Ft. Benning GA which meant she was exposed to a variety of cultures and beliefs that required routinely adapting to various scenarios. As an adult and now working with publications and media, she learned that editorial could change at the drop of a hat. Her background has allowed her to remain cool under pressure.
During the day Dian is the Senior Deputy Art Director at AARP and at 4am you may find her installing window displays and dressing mannequins for the GAP.
She finds inspiration EVERYWHERE. From fashions to nature she's around or found objects she comes across ‒ she embraces colors, patterns, textures and silhouettes of all types. Her creative passion continues to be fueled by random jaunts globally to discover new social initiatives, meet intriguing artists and gather inspiration for future projects.
Her professional background includes publishing (print/digital), integrated marketing, branding, retail visual display and styling. She is in her 8th year serving on the board of AIGA's Washington, DC chapter, and in that time, she's paired more than 60 mentors with young designers, and has overseen efforts to raise funds for students with financial needs.
Her advice to those young designers? Research. Network. Implement. Also, always be prepared. You never know when or where your next opportunity will come.
Her passions include education, philanthropy, fashion and pop culture. Dian received a BS in Graphic Design/Print management from Florida A&M University and is pursuing a Fashion Marketing degree from Parsons The New School.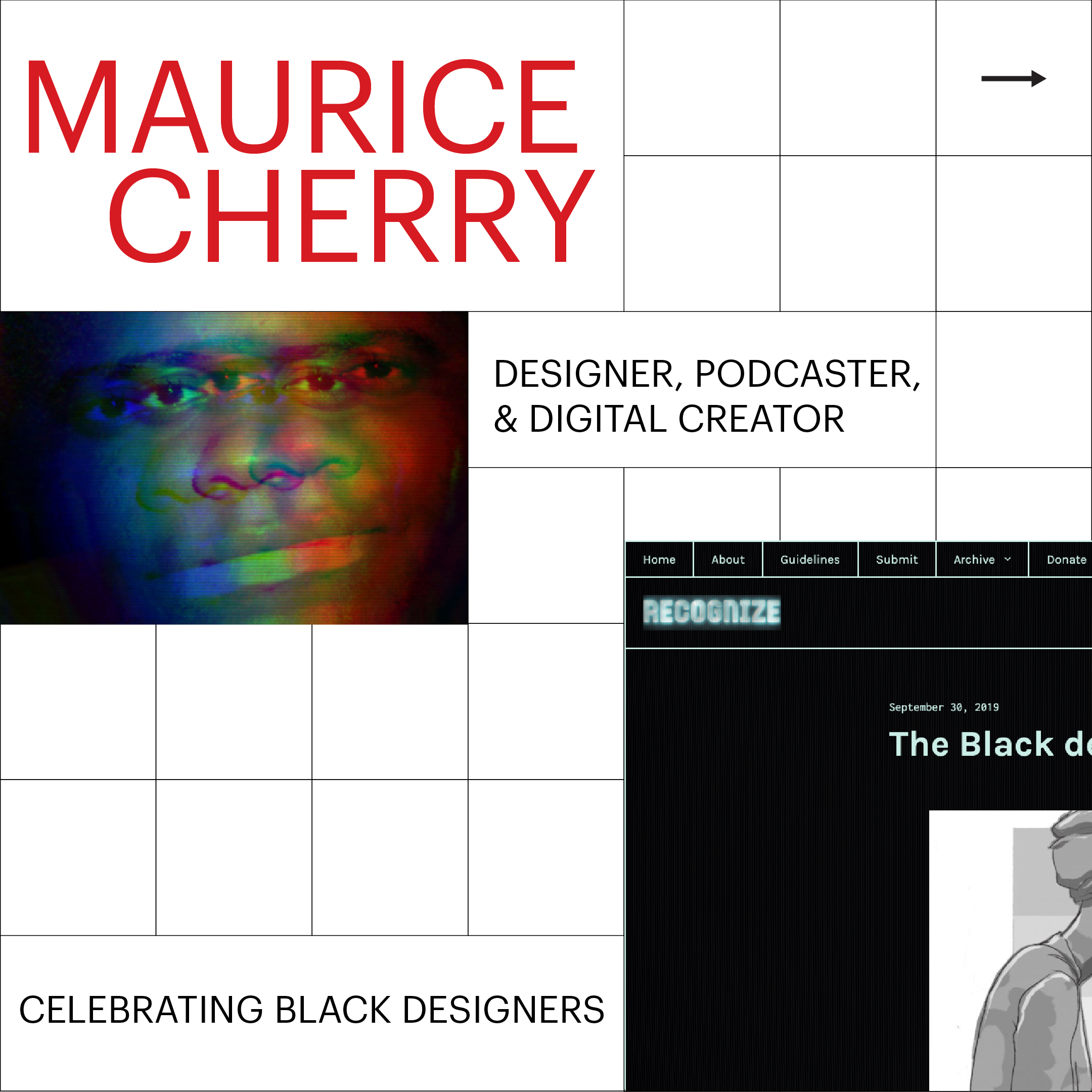 MAURICE CHERRY
Maurice is the creative strategist for CodeSandbox, an online code editor tailored for web applications. Prior to this, he served as principal and creative director at Lunch, an award-winning multidisciplinary studio he created in 2008 that helps creative brands craft messages and tell stories for their targeted audiences, including fostering relationships with underrepresented communities. Past clients and collaborators included Facebook, Mailchimp, Vox Media, NIKE, Mediabistro, Site5, SitePoint, and The City of Atlanta.

Maurice is a pioneering digital creator who is most well-known for Revision Path™, an award-winning podcast which is the first podcast to be added to the permanent collection of the Smithsonian's National Museum of African American History and Culture (NMAAHC). Other projects of Maurice's include the Black Weblog Awards, 28 Days of the Web, The Year of Tea, and the design anthology RECOGNIZE.

Maurice's projects and overall design work and advocacy have been recognized by Apple, Adobe, NPR, Lifehacker, Design Observer, Entrepreneur, AIGA, the Columbia Journalism Review, Forbes, Fast Company, and many other print and digital outlets. Maurice is also an educator, and has built curricula and taught courses on web design, web development, email marketing, WordPress, and podcasting for thousands of students over the past ten years.

Maurice is the 2018 recipient of the Steven Heller Prize for Cultural Commentary from AIGA, Creative Loafing Atlanta's 2018 Influentials in the fields of business and technology, was named as one of GDUSA's "People to Watch" in 2018, and was included in the 2018 edition of The Root 100 (#60), their annual list of the most influential African-Americans ages 25 to 45. In previous years, Maurice was awarded as one of Atlanta's "Power 30 Under 30″ in the field of Science and Technology by the Apex Society. He was also selected as one of HP's "50 Tech Tastemakers" in conjunction with Black Web 2.0, and was profiled by Atlanta Tribune as one of 2014's Young Professionals. He is also a member of the International Academy of Digital Arts and Sciences.

Maurice holds a Bachelor's degree in Mathematics from Morehouse College and a Masters degree in telecommunications management from Keller Graduate School of Management.